Do you



?????
Check out Education
Resources on Ebay!


Are you a Mailbox
Magazine subscriber?
If so, don't miss out
on the free extra
resources it offers
on the web!
Click HERE for more
information!

What do you want to do?
---

This is a fantastic online gradebook. You can store all your student's grades here securely for a very reasonable subscription price. You can print all manner of reports to keep parents informed. Many of the teachers at my school have jumped (happily!) on the bandwagon! Give it a try - they offer a 30 day trial period.

K8's Web Resources for Educators
ADD/ADHD
Art lessons
Reading lessons/sites
Autism
Numerous resources, ideas & lesson plans
Classroom management
Disability info.
Downs Syndrome
ESL
Hearing impairments
Learning disabilities
Special education resources
Teaching jobs
Visual impairments


About Network
A large compilaton of educational resources covering such topics as curriculum subject areas, assessment, classroom management, educational games, teacher tools, freebies, homework helpers, and new teachers

Best on the Web
(from Teach-nology)
200 of the best sites for teachers!


Blue Web'N
A giant list of the best educational sites on the Internet--tutorials, web-based activities, web-based projects, units & lesson plans, hotlists, other resources, and lesson & tools.
Search by content table, subject area or grade level.

Education World
Articles, subject resources, specialties, reference center and much more....

The Gateway
Search a large database of educational materials.

Scholastic
Teacher Toolkit
Save your lesson plans online and publish to the web to share with your principal or other teachers.

Report Card Comments
Stuck for something to write on progress reports and report cards? This site contains links to several report card comments to get you started. Not enough? Click HERE for even more!

Easy Test Maker
Using this online tool, you can create your own tests quickly and easily, and save them to use the following years.

OnCourse
School Work Site
OnCourse is a web based solution for lesson plan creation, review, and management. In addition, OnCourse offers a centralized solution for teacher web sites and school calendars.
Find out more!



Mississippi K-12 Curriculum Frameworks
Click on the subject and grade level and print out frameworks

Monthly Activities
Activities for every month of the school year!

Sites for Teachers
Over 450 sites for educations, reranked by popularity each week.

Teach-nology
TONS of information here -- themes, lesson plan center, worksheets, ideas, teacher resources, tutorials, rubric generators, web tools, educational games, etc.


Treasure Chest of Educational Resources
A list of educational resources put together by the Mississippi State Dpt. of Education

Newsletters on MANY topics (such as 100th day of school, Black History Month, clipart, Natural Disasters, Thinking Games)

Internet Literacy (teaching Internet literacy, acceptable use policies, citing Internet sources)

Sample lesson plans

Teaching Resources

Yahooligan categories (language arts, math, science, social studies, computer science, art, music, health)

Educational sites to explore

Professional organizations

Educational Publications
Many publications on everything from baby development to No Child Left Behind. Thousands of titles, and they're all free!

KinderStart
Extremely long listing of educational and childcare websites. Thousands of resources here.

All Education Schools
Students can use this free comprehensive database of U.S. education programs to search for everything from bachelor's to doctoral degrees in over 50 education-related concentrations, including K-12, adult, special, gifted or educational specialist.
---

Teach-nology
Sign up for a free class web page and a free email account here. Your web address would like something like this : yourname.teach-nology.com, pretty each to remember. You can upgrade to get more features and to get rid of ads, but there are plenty of great features for a general classroom site for free.

My School Online
$$Paid Subscription Required$$
Beginning fall 2002, MySchoolOnline will no longer be a free service. There will be a $19.95/year subscription fee. Click HERE for more details
Example - click here
Sign up for free -- you can add as much of your own content as you want, plus you can select ready-made content (activities, articles and more) to add.

School Notes
Example - click here
You can add your own text or notes for students to read, add links to other web sites, and create online "flashcards" for your students to study with.

Scholastic Class Homepage Builder
Easy to use!

Teacher Web
$Paid Subscription Required$
(Rates are $2.50/month or $25/year - click here for details)

I give this web page builder two thumbs up. It's very user friendly and easy to update. Highly recommended!

Express Page
(Click EXPAGE BASIC near the bottom of the page to get the free service.)

Examples - Click here and here
This is not a teacher-oriented free web page service, but it is very easy to use. It is easy enough for students to use to create websites. You can also change the background and add music, to change the look and feel of your page. You can even add a page counter and a guestbook to your page.

Quia Class Web Page

$$Paid Subscription Required$$
As of February 2002, Quia is no longer a free resource, although you may have a free 30 day trial to see if it would be useful to you. After that, their subscription price is $49/year

Very simple web page maker. You can add text of your own, links to Quia games you've created (see Interactive Sites for more info on Quia's games), and links to other web sites you want your students to visit.
---

Math

Mathematics Worksheet Factory Lite
Create addition, subtraction, multiplication, and division problems. Very easy to use!
Note: You can get the Mathematics Worksheet Factory Deluxe with lots more kinds of worksheets for $25.
Click here for more details.

Order Free Software

Preschool Software!
Prices as low as $5.99, and free shipping! Titles such as Blue's Clue ABC Activities, Curious George Pre-K ABC, Millie and Bailey Preschool, and much more!

Primary Grades Software!
Prices as low as $5.99, with free shipping! Titles such as Big Thinkers 1st Grade, BrainQuest 1st grade, Clue Finder's 3rd Grade Adventures, Children's Encyclopedia, and more!

Big Thinkers Kindergarten
Topics include Letter Identification and Alphabet Skills, Spelling, Reading and Beginning Phonics, Number Identification and Counting, Time Telling, Art and Music Creativity, and many more.

Clue Finders: 6th Grade Adventures
The Learning Company's award-winning learning system, bringing out the best in every child - at every level. Builds confidence and problem-solving skills for skill. The program is an adventure game that builds on 6th-graders' interests in mystery and adventure and develops their logical thinking, mathematics, science, geography, social science, and language arts skills.


Language

Activity Maker
Make crossword puzzles, search a words, quizzes and much more. This is a trial version, but with the registered version, you can add any number of your own word lists to the program. Only $10 to register!

Vocabulary Worksheet Factory
Create 12 different kinds of vocabulary worksheets, including crosswords, word search, word shapes, cloze and punctuation, and more.
Free to try -- fully functional for 20 tries.
After that, the registration fee is $25.

Word Search Factory
Create unlimited word searches for free, using your own lists of words.

Grammar Quest
Students practice grammar skills through a fun adventure. This is a trial version, which will allow you to play some sample games. Once you register for only $10, you can play 1,000 games covering 50 topics.

Teacher Tools

Lesson Plan Software
You can download one that has grids for 6 or 8 subjects. This is user-friendly, great lesson planning software. You can save all your plans, so that means no more rewriting the same lesson plans year after year!

Other

Magic School Bus
Free downloads from the Microsoft site - 12 different games/activities

Creative Writer 2
Download a free trial version and a teacher's guide


---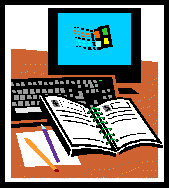 Internet 101
Email, mailing lists, searching techniques, web page construction and more.

Internet in K-12 Classroom
A collection of online classes that teach how to use the Internet in an educational setting.

Learn how to use Windows
Work with files & folders, finding files, personalizing Windows and use wordpad program

Learn the Net
How-to files & resources for learning more about the Internet
---
Classroom Management
Lots of tips and ideas for getting organized, bulletin boards, first days of school, grading, classroom rules, etc

The Honor Level System
11 Techniques for better classroom discipline

Adjustments in Classroom Management
exerpted from
Classroom Success for the LD and ADHD Child
Suzanne H. Stevens
1997

Behavior Management Forms
Point charts, awards, certificates, behavior contracts, and more.

TeacherVision Classroom Management
Lots of info, such as room arrangement, behavior management, and classroom organization.

Ideas that Worked
From Teach-nology, real teachers who have tried and true methods for dealing with behavior in the classroom

About.com List of Sites
List of websites concerning
discipline and classroom
management

The First Days of School: How to be an Effective Teacher
(by Harry Wong)
Read about the book HERE and purchase your own copy HERE. You won't regret it! It's one of the best resources out there. Take a look at 10 sample pages from the book.

How to get your students' undivided attention!

TeachNet
Behavior & discipline techniques

Nonverbal ways to quiet your class

20 Classical Teaching Mistakes
Read up and make sure you aren't making any of these mistakes!

PinPoint Learning Guide
Click on "Managing your class & students" under K-12 Teacher to answer questions and then get referred to websites that will pinpoint your particular needs!

ProTeacher Behavior Management Links
Over 40 links to sites that offer behavior management tips and ideas, from good behavior charts to discipine for new teachers to behavior reports.

ProTeacher Discipline Plans
20 or so links to how to handle discipline in your classroom

You can Handle them All
A guide for dealing with over 100 kinds of behaviors

What is Your Classroom Management Profile?
Take a little test to see how you stack up, management-wise!

Classroom Management 101
Online resources and suggestions for lesson planning, discipline, and more.

Put an End to Homework Horror!
Ideas and suggestions for keeping students interested and on task.

Interview & Advice from Fred Jones
Author of 3 classroom management books and seminars

Creating a Climate for Learning: Effective Classroom Management Techniques

Classroom Management Ideas
Get organized with these ideas from I Love That Teaching Idea
---
Subscribe to Educational Newsletters


Surfing the Net with Kids
Surfing the Net with Kids is the free e-mail edition of the nationally syndicated newspaper column which ferrets out the best of the online world for kids, parents, teachers and the young-at-heart. Each column rates and reviews five fun, educational Web sites on topics as diverse as Gargoyles, Declaration of Independence, Martin Luther King, Alphabet Fun and Venomous Snakes. Written by syndicated newspaper columnist Barbara J. Feldman.

The Classroom Flyer
You can subscribe to an email newsletter that you get every day, or you can bookmark this page to read online. There is also an archive of past newsletters.


Copernicus NewslettersElementary Update
Designed for educators who want to use technology as a teaching tool, this monthly newsletter focuses on the needs of Pre-K to 5th grade educators. Each issue of Elementary Update includes super sites for lesson plans and activities, a feature article on current news of interest to elementary educators and tips for using both SchoolNotes and the Internet in the classroom. There is also a section that spotlights an elementary school that is successfully integrating technology into teaching.

Secondary Update
Designed for educators who want to use technology as a teaching tool, this monthly newsletter focuses on the needs of 6 - 12th grade educators. Each issue of Secondary Update includes super sites for lesson plans and activities, a feature article on current news of interest to secondary educators and tips for using both SchoolNotes and the Internet in the classroom. There is also a section that spotlights a secondary school that is successfully integrating technology into teaching.

---
Read Educational News and More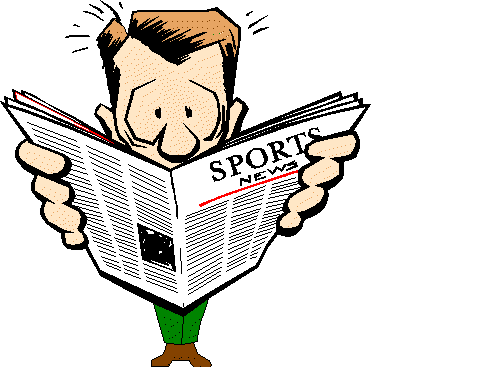 ---
Free Stuff for Teachers & Schools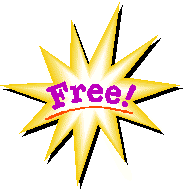 ---

Teacher Calendar
From Teach-nology
You can sign up for your own online calendar here. You can post important events and even set reminders for important dates to be sent to your email address. Set up a calendar here and set it as your homepage and you will never miss another important date or appointment!
And, because you can set events to be public or private, you can give the web address to your students who have Internet at home so they and their parents can keep up with events that are happening at school. Alternately, after you have entered all the events for a particular month, you can print a very neat and handy copy of the calendar to send home with your students!

Teacher Toolkit
Save and publish your lesson plans online.

RTec Teacher
Search for web resources by subject, theme, and topic.

CasaNotes
Casa Notes is designed to allow teachers to quickly make, and customize, typical notes that are sent home to parents or given to the students. This is done by using templates and allowing the teachers to customize some of the content, choose a color scheme and add a graphic. The notes can then be printed on a black-and-white or color printer to be used. Teachers can select whether the notes should be in English or in Spanish. The following notes can be created using CasaNotes:

Lesson Plan Software
You can download one that has grids for 6 or 8 subjects. This is user-friendly, great lesson planning software. You can save all your plans, so that means no more rewriting the same lesson plans year after year!

Teacher Calendar
This FREE tool is designed to enhance teacher and student communication through an on-line teacher-managed calendar. Teachers create a calendar for each of their classes and add assignments for the students to view. Students view their teachers' calendars in order to see assignments for classes they might have missed, or to get an overview of the class. Here you can view a sample calendar.

RubiStar
RubiStar is a tool to help the teacher who wants to use rubrics but does not have the time to develop them from scratch. Read more ... Go to the tutorial (it includes information on changing categories, their headings and content)

Custom Classroom
This site, by Discovery School has many features:

Easy Test Maker
Using this online tool, you can create your own tests quickly and easily, and save them to use the following years.
---
Create an Internet-based lesson

MCQ Authoring System
(multiple-choice questions)
Use your own text and create comprehension, grammar, vocabulary or other kinds of questions, based on the text you use. (The tests/quizzes you create can be printed out as worksheets, also.)

Web Worksheet Wizard
What you can do with the Web Worksheet Wizard:

Create a unique web document

Personalize article / page content

Include an Image

Add hyperlinks to other sites on the web

Include an e-mail link to allow others to contact you

Project Poster
This is a website that allows STUDENTS to create online "posters" to go with lessons they are having in class. (Teacher work is deleted, so make sure kids are using this resource - teachers can use the Web Worksheet Wizard to create online lessons.) Students can add the following on their project poster page:

Just make sure students do NOT include their last names on their work.

QuizStar
QuizStar is a free web-based program. With this web-based utility, you will be able to create a custom quiz that others can take online! If you have a lesson plan centered around internet websites, or if you want students to be able to do take-home assignments over the internet, then QuizStar is for you!


Filamentality
Filamentality is a fill-in-the-blank interactive Web site that guides you through picking a topic, searching the Web, gathering good Internet sites, and turning Web resources into learning activities. It helps combine the "filaments" of the Web with a learner's "mentality". Support is built-in through Mentality Tips that guide you along the way to creating a Web-based activity you can share with others even if you don't know anything about HTML, Web servers, or all that www-dot stuff.

XCursions
At Xcursion Central you will find Internet field trips called Xcursions that you can use in the classroom right away. Discover an easy, safe way for your students to access the rich content on the Web without a lot of prep on your part.

Xcursions contain live Web sites that have been annotated to guide student thinking. They are created by teachers like you and freely shared for all to use. When you send students on FoolProof Xcursions, you can be confident that they will be engaged in high-quality, challenging lessons using live and age-appropriate Web sites.

TrackStar
TrackStar helps instructors organize and annotate Web sites (URLs) for use in lessons. The resource list remains visible allowing the user to easily stay on track. NOTE: Be sure to read the copyright infringement page for details about adding links to your Track...this basically says that you may only add a certain number of links from the same website (usually 2).

NoteStar
Using the NoteStar
NoteCards tool, students can take notes from online sources as they browse the Internet. Source information (i.e. title, url,etc.) is automatically captured in order to assist in work citation. Once their notes are gathered, students may then organize their notes to suit their project's goals.

NoteStar benefits teachers as well. Once the teacher has assigned a NoteStar project to their students, they can return at any time to monitor their student's progress. Based on a student or group's progress, the teacher may provide feedback.


---
See educational standards by state

---

Home 2 School
Home2School is an interactive web site for parents. Parents can refresh their memory on long forgotten skills (Two Minute Tutorials) and find reading books for their children by grade level and interest (soccer, music, horses, etc.) Parents can also make their children top performers by ensuring that all the essential learning objectives have been completed. You can build a personalized education plan for your student according to the standards adopted by your state.

Home2School uses passwords to ensure the confidentiality of the checklist of your child's skills. We also respect your privacy--we don't sell any of our registered users' e-mail addresses. Try it, your child's future will benefit!

Parents - The Anti-Drug
Parental influence is one of the main reasons kids decide to not use drugs. This is a great resource for parents, including drug information, advice, and more.

Child Development
Resources for parents that include behavior, special needs, development, and more. Many, many links to great resources.

Family Education
Help for parents of children ages 0 - teeenager. Some topics include behavior, development, health, homework help, and safety.

KidSource
Help for parents in the following categories: newborns, toddlers, preschools, K-12, education, health, recreation, and parenting.
---
Resources for drug-free education

Teachers - The Anti Drug

TeachersGuide is a drug education resource that was developed by the National Youth Anti-Drug Media Campaign. We provide teachers with ideas and resources for incorporating drug prevention messages into the classroom. As part of TheAntiDrug.com Web site, TeachersGuide is able take advantage of other drug prevention resources that are available for adults to use when talking to kids about drugs. TeachersGuide was created and designed with input from veteran educators and behavioral experts.

Alcohol and Drug Information

Site by the U.S. Dept. of Health and Human Services. Contains information on drugs and their effects, plus publications and other resources.
---

FreeFoto
FreeFoto.com is a large collection of free photographs for private non-commercial use. It has 50 main sections with over 1600 sub headings. The photographs are free to private non-commercial users and for sale to other users.

Discovery Channel School's
Clipart Gallery
Clipart organized into 19 categories (Language Arts, math, science, teachers, etc.)

Thousands of clipart pictures divided into 20 categories. You can also search for a particular picture.

No categories, but you can search for a picture

Pics 4 Learning
Hundreds of pictures in 39 different categories, such as animals, dinosaurs, monuments & national parks, oceans, United States and science, just to name a few.

Awesome Clipart for Kids
Lots of cute clipart and links to clipart on this site, divided into categories such as aliens, animals, schoolzone, weather, and holidays

Over 1000 pictures in over 20 categories.

Contains mostly holiday clipart, but also includes rainforest, dinosaur, animals, space & world clipart

Fonts for Teachers
Download lots of free fonts with school based themes
---
Ideas for Bulletin Boards & Classroom Decor

---
PrePrimer List

Word Families and Rhyming Words

Create Word Walls
If you are a member of EdHelper, you can create your own word walls

Word Wall Lists - Four Blocks
K-3 lists to print on cardstock

Instructions
How to make your own word wall words to print

Word Wall Kits
Download and print immediately
$1.95 per set


From ABC Teach:

Create a list of words
(choose from a list of word categories, choose a size and font, then print -- you can sign up for a membership to print your own words)

Word Wall Lists
(action words, animals, words with "at", class signs, contraction match, direction signs, Dr. Seuss books, fraction match, measurement questions, multiplying by 5, number match, words with "str")

Themed Word Wall words
(Back to school, February, groundhog, math, St. Patrick's Day, Valentine, winter, August/September, book, First Day Jitters, book - First Day, Hooray, book - The Kissing Hand, book - Froggy Goes to School, book - Magic Treehouse titles, social studies terms, desert animals, rain forest animals, Spanish months, calendar days, telling time)

Vocabulary Skills
("be" words, connecting words, time order words, "ow" words, contractions, high frequency, opposites, short o sound, CVCE, Spanish months, long e, ee to sound out)

Word Families
(ail, ab, ain, ake, ame, ate)
Report broken links or questions
webmaster@learntomouse.com